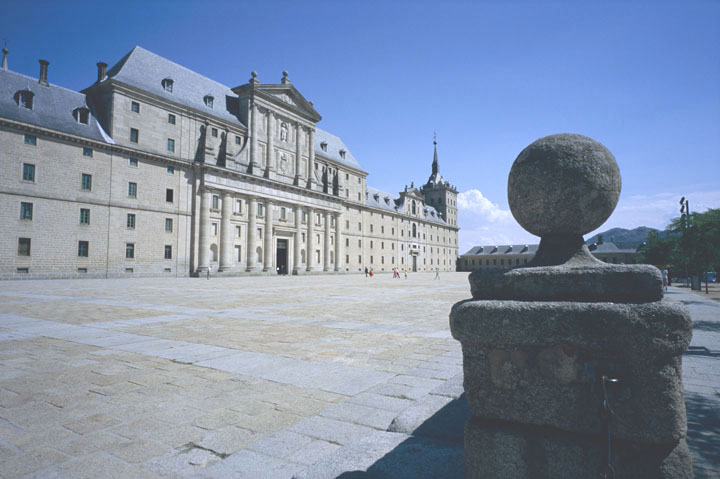 View south to San Lorenzo de El Escorial of Felipe II. The entrance leads to the cathedral courtyard.
Designed by Juan de Herrera (1530-97) and built in honor of St Lawrence.
Final resting place for Felipe's father, Carlos I of Spain, Holy Roman Emperor Charles V.
Includes austere royal apartments but designed as mausoleum and contemplative retreat.